Integrated marketing saves budget dollars, increases message impact and influence.
Working across all channels, both online and traditional, and using a range of marketing communications and public relations tactics, integrated marketing efforts create a unified presence and message for all stakeholders and prospective customers.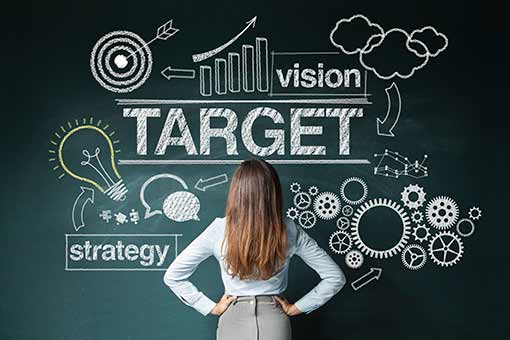 Be wherever your customers are and provide
a message that resonates with them.
Marketing Plans
Needs assessment and analysis including feasibility, competition, demographics. Data analysis of current revenue, pricing, ROI for current services and products and projected ROI for new or expanded services.
Development of initial marketing plans for new businesses and review and update of plans for organizations that already have a plan in place.
Marketing Communications
Advertising – print, radio, TV, online, collateral development, brochures, annual reports, direct mail pieces, direct email, pamphlets, sales support materials, newsletters, specialty publications.
Outstanding work has been recognized in both national and regional competitions with more than 60 awards.
From concept development to copywriting to ad production for any media – traditional and digital.
Content Marketing
Content Marketing is the creation and distribution of content online that is valuable and authentic to customers, drawing them in so they want to learn more about a subject and ultimately about your organization and its products or services.
The key to content marketing is pulling your customers/clients in so they want more information and not just promoting something to them through your marketing and advertising. Your content is integrated across all channels and where it needs to be, on your website, on news websites, highlighted in social media and your blog.
Start a conversation on social media. This works.
Let's plan your content marketing strategy!
Website Development
Creation of striking, original, attention-getting websites for businesses and organizations, KGA offers stunning graphic and website design with partnering designers. Follow this link to the latest website for the KGA client, Living Landscapes, a landscape design and creation company known for its unique designs and artistic touches, www.livinglandscapes.com. This website is on a WordPress platform.
The Beebe Healthcare website was rebranded, updated and equipped with a content management system in 2013 under the direction of Kelly Griffin. User experience, editing, and some writing were undertaken by Kelly Griffin, as well as content management and website updates. In late 2016, Kelly Griffin directed the website design company to optimize the website to function on all devices, www.beebehealthcare.org. This website is on a Drupal platform.
EMAIL or CALL KGA for more information about website creation. Kelly Griffin will take you every step of the way to creating your first website, redesigning your website or updating it.
Website Content Management
KGA performs content management for any clients that wish to outsource this function or can train clients that want to do it themselves. Updating website content and/or adding new content including blogs can generally be performed within 24 hours or less on regular business days.
Social Media Writing
Don't have time to write original and effective posts for your social media channels but you know it makes a difference? Kelly Griffin will be your writer behind the scenes and publish lively, interesting posts and links for your business.
See our ideas come to life...