Make no mistake about it.  When you're in business you need to listen, digest and respond to the feedback you receive from your clients and the community. Whether you own a large or small business, for-profit or not-for-profit enterprise, you need to understand the wants and needs of your target market(s).
When you think about the services or products you offer, take a step back and look at your organization through your customers' eyes. Try to understand their perception of the products or services you offer, what they think of your company. What is reality is not half as important in marketing and public relations as a customer's perception.  That perception is the customer's reality.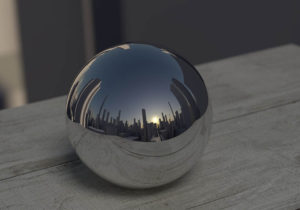 Here's an example: a local Italian restaurant served pizza and a variety of sandwiches for many years. A year ago, new owners purchased the restaurant and turned it into a full-service, gourmet Italian restaurant serving wonderful, full-course meals and specialty pizzas with gourmet toppings.  The new owner spent some money on local newspaper advertising, a website highlighting the new menu and take-out service and sent out one direct mailing announcing the change in ownership and the new menu.   
One out of every two people calling the restaurant and one out of two parties coming in for dinner were taken aback by the menu and pricing changes. Half of the people who were caught off guard left without ordering or hung up the phone without placing a take-out order. Try as they might to promote the new and, by the way, excellent menu, the new owners continued to lose business. 
They couldn't understand it. They offered excellent food for reasonable prices and there really wasn't any competition in the immediate area. The problem was that the people in the community thought of the restaurant as a local pizza joint that also served sandwiches. That was the local community's reality – as well as their perception.   
Influence Perceptions
It's a person's perception that affects his or her behavior. Each person uses past experience and processes current communication in making decisions and acts  accordingly. Expectations are developed regarding a situation, service or product. In the example above, the expectations were that the restaurant was going to serve sandwiches and pizza.
In order to influence a change in someone's perception, eventually in the hope of impacting his/her behavior, you first need to obtain a clear understanding of that perception. What is it that the person believes to be true? Once you know that, you can work to influence change in thinking.
The new restaurant owners may need to revise their menu and add a few sandwich selections and standard pizza fare.  They should also post their menu on social media and encourage reviews. Once they catch the attention of the former clientele, the restaurant might begin to offer samples of their expanded menu and gourmet pizza toppings. The owners could also add a weekly business card drawing and Facebook/Twitter drawing for a free meal . There are many other ideas they could come up with as well. As people realize that the food is very tasty and well prepared, they may begin to think of the new establishment as a full service restaurant. 
Whether you're promoting services or products, it doesn't do you much good to continue to try to swim against the current. It makes much more sense to develop the understanding that your customers' perception is the reality that you must deal with and the baseline you must work from. Try it. You'll be glad you did.